Exceptions in ESRS for large and small companies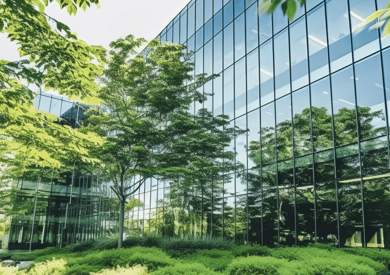 Autumn is here, and with it the work on the annual reports for 2023. This year, a new focus area is the expanded sustainability reporting, which has taken a step forward with the introduction of the Corporate Sustainability Reporting Directive (CSRD) and the European Sustainability Reporting Standards (ESRS). These new regulations aim to increase transparency and accountability in corporate sustainability reporting. In this article, we guide you through the exemptions and opportunities offered to facilitate the implementation of these standards.
Understanding the ESRS framework
The implementation of the ESRS is extensive and labour intensive. Therefore, some exemptions are allowed in the first years to create a transition period, ranging from one to three years. This allows companies to gradually adapt to the new requirements. For SMEs, with less than 750 employees, additional flexibility and exemptions are offered up to two years after the start of CSRD reporting;
Key exemptions for all entities in the first reporting years
In the first reporting year, all entities can omit reporting on the expected financial effects of climate and other environmental impacts, risks and opportunities (ESRS E1-E5). In addition, companies can limit their disclosure to qualitative information during the first three reporting years for these particular reporting requirements. Some reporting requirements within "Own workforce" can also be omitted in the first year (ESRS S1).
For companies with less than 750 employees, there are special reliefs
For the first reporting year, the reporting requirements in (ESRS S1), 'Own workforce', and Scope 3 GHG emissions (part of ESRS E1) can be omitted completely. For the first two reporting years, reporting on biodiversity and ecosystems (ESRS E4), value chain workers (ESRS S2), impacted communities (ESRS S3) and consumers and end users (ESRS S4) can be omitted.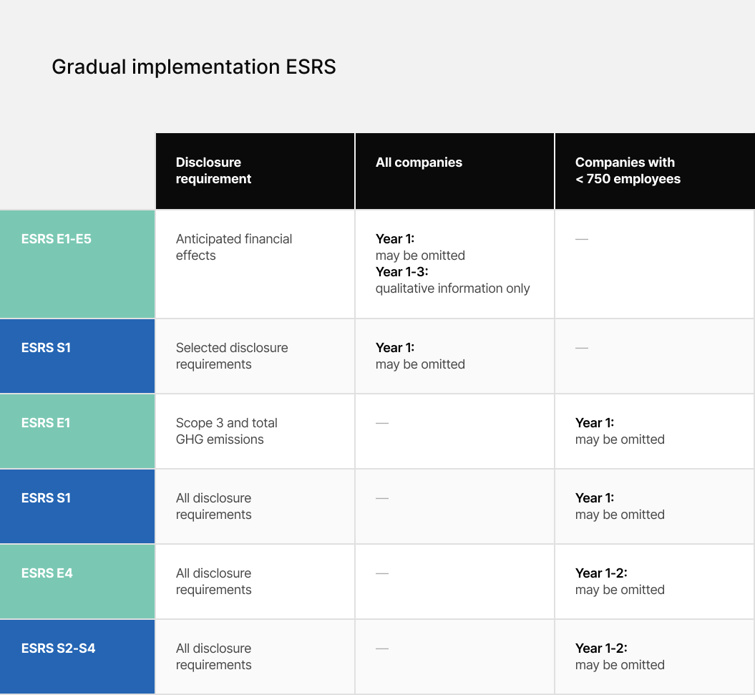 An opportunity to strengthen your company's sustainability efforts
What does this mean for you? By taking advantage of these exemptions, your company can get the time and space needed to thoughtfully adapt its operations and reporting. The exemptions allow companies to gradually introduce the new requirements, while working proactively on sustainability issues.
At AVA, we specialise in financial communication and sustainability. With our experience and expertise, we can help your company navigate through this transition period, ensuring compliance with the new requirements, while strengthening your brand and competitiveness in the market. Contact us to discuss what exemptions are available for ESRS and how we can support your company during the implementation.