How important is it to invest in sustainability?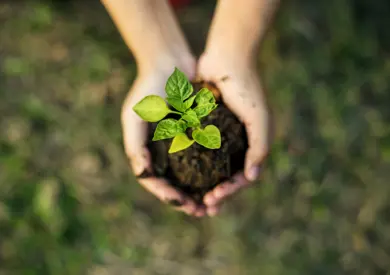 Today, it is crucial for companies and firms in all industries to have a sustainability strategy to be competitive in the market. Sustainability can be seen as a business method for working long-term by understanding and considering how companies and organizations function in the ecological, social and economic environment. Companies today have high expectations of taking responsibility for their actions, and as transparency becomes a more common requirement, there is a great need to incorporate sustainability strategies.
Since 2012, sustainable investments have doubled and have an increasing value in the market. In recent years, we have seen rapid development in sustainability issues for companies and companies. Nowadays, customers want to see how companies work with sustainability to create a green society and meet climate change at the gate. In addition to this, sustainability is also about taking responsibility; when transparency increases, customers want to see how companies accept responsibility for society and the environment. Our assessments show that indices and investor surveys will be a larger area for companies' opportunities to attract more investments that have a sustainability profile. More and more investors want more transparency and more sustainability data from the companies.
Listed companies are also affected by new EU rules to direct capital flows towards sustainable investments. Through this, it is hoped that a larger share of investments will lead to measures that counteract climate change and increase transparency. Investors, journalists and interested parties can collect sustainability information from listed companies in several ways, including indexes and rankings to use, for example, the Dow Jones Sustainability Index, CDP and GRESB. Other data can be gathered via the companies' evaluations and external annual and sustainability reports. The way forward is through sustainability, transparency and responsibility. Companies that do not have work in these areas risk falling behind their competitors who embrace these issues.
Your sustainability journey is worth telling. At Ava, we understand the importance of including long-term sustainability work. We have experience helping companies and organizations produce sustainability reports and establishing strategies for your sustainability communication both internally and externally. With our help, you can position yourself in a competitive market and create content that enables partnerships and collaborations with other societal actors.