Protect yourself against cyber attacks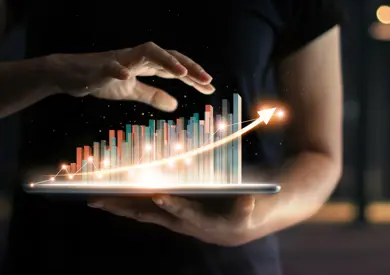 As society becomes more and more digitized, the risks of cyber attacks increase. A cyber attack involves an external party unauthorized access to a computer network, system or digital device to gain access to information, or to cause destruction. Cyber attacks can affect all industries and are a growing problem. With the new security policy situation in mind, several have warned that the risk of cyber attacks will increase even more in the near future. The attacks are led by different types of actors. It could be criminal networks, locking down systems to obtain a ransom, or foreign powers engaging in industrial espionage or cyber warfare. As a company, there is a risk that sensitive information about employees is leaked, or that parts of the system are disabled, which can cause great damage to the business. 
What are the risk factors?
Although all businesses can be affected by cyber attacks, there are certain risk factors that make a website more vulnerable. A common mistake that many companies make is not updating and fixing the website's weaknesses. Routines for reviewing the website are often lacking, which means that weaknesses are not discovered in time. Most websites are built based on a so-called Content Management System (CMS). The major suppliers of these systems continuously launch new versions and as the versions become old, support stops working for them. This makes the security risk significantly higher because hackers can then easily get into the system. Another thing that is easily forgotten is to regularly back up the content. When the danger is present, there is the risk that the website cannot be saved - and if no backup has been made, the content is permanently gone! 
Therefore, we urge operators to frequently review their security risks in order to remedy them in time - and make sure to back uptheir websites as often as weekly. Other simple advice is to:
Avoid using common usernames, such as admin, and choose strong passwords with at least 8 characters, upper and lower case, numbers and special characters, for the website's admin login. 

Make sure you have an updated security certificate (SSL) so that the connection between your server and client is secure.

Use two-factor authentication (2FA) to strengthen your system's security.
We at Ava can help you
It can be difficult to make your website secure. You need to keep track of security measures, updates and backups. We at Ava Corporate Communications have experience in building new secure websites. We use experienced web developers and we are happy to help you with establishing new security routines. Contact us and we can help you get started!