Start planning now for your annual report - Anticipate CSRD and ESRS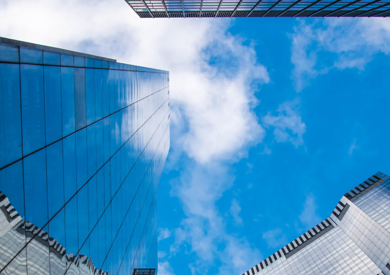 For many companies, the end of the financial year is rapidly approaching, which means it's time to start planning for the annual report. A carefully prepared annual report is not only important for reporting the company's financial performance, but it is increasingly central to demonstrating the company's sustainability efforts and compliance with regulations and directives, such as the upcoming Corporate Sustainability Reporting Directive (CSRD). We list five tips to ensure a successful annual report for 2023.
Plan ahead to avoid unnecessary stress
To ensure a smooth process and avoid unnecessary stress, it's crucial to plan your annual report well in advance. The first step is to establish a clear timeline and an outline for the report. Having a structured plan for what needs to be included and which responsible individuals should contribute is key to sticking to deadlines and avoiding last-minute panic.
Anticipate CSRD: An increased focus on sustainability
As we previously reported, the CSRD, the new EU directive for sustainability reporting, will bring extensive changes for many companies and will take effect from the fiscal year 2024. CSRD requires more extensive and detailed sustainability reporting. This reporting must adhere to new standards and guidelines set by the ESRS (European Sustainability Reporting Standards). Given the more extensive and detailed requirements that this new directive entails, it's crucial to prepare your organization in advance.
Consider ESRS: Ensure comparability and quality
The ESRS, which will be used to meet the requirements of the CSRD, is designed to ensure that corporate sustainability reporting is comparable and of high quality. To adapt to these new standards, it's wise to begin planning for any changes and prepare your sustainability work in line with ESRS guidelines. Therefore, we recommend that companies start familiarizing themselves with CSRD and ESRS now to ensure that the introduction of the new regulations is not overwhelming.

Update the company's strategic goals and progress
A well-designed annual report should not only focus on historical data but also include forward-looking aspects. Update your strategic goals, progress, and sustainability objectives to clearly demonstrate your commitment to investors. Also, share your progress and achievements towards previously set goals to provide a transparent and credible picture of the company's efforts.
Engage your stakeholders and communicate effectively
A good annual report is a powerful communication tool for engaging your stakeholders, including investors, customers, employees, and the community at large. Ensure that your annual report is easily accessible, informative, and communicates your commitment convincingly. Use various communication channels and visual elements to make your report more appealing and engaging.
Successful annual reporting through careful planning
In summary, a successful annual report is the result of careful planning and preparation. Anticipate CSRD and ESRS by including sustainability aspects and implementing changes in accordance with the new standards. By planning your work well in advance, you can avoid unnecessary stress and ensure that your annual report provides a strong and credible reflection of the company's financial performance and sustainability commitment. Engage your stakeholders through transparent and effective communication. At Ava, we combine our extensive experience in annual reports with personal commitment at every step of the process. Begin your journey towards an outstanding annual report with us today!